Cleveland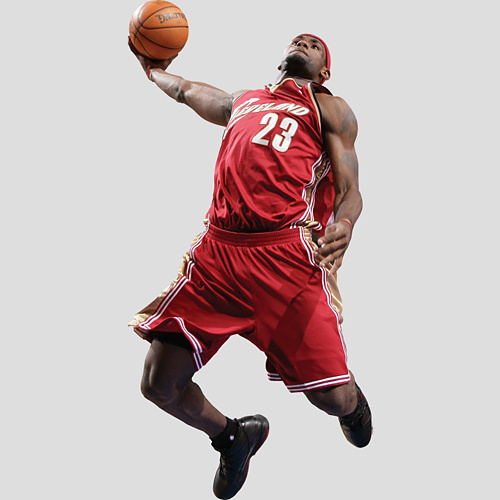 Cavaliers owner, Dan Gilbert lowered the price of the Lebron James Fathead sticker to $17.41. Why $17.41? It was the year Benedict Arnold was born.
Mr. Gilbert, still angry over the fact that James left Cleveland, reduced the $99 Fathead Lebron wall stickers to $17.41.
Today Gilbert is still seeing red in the form of green. Mr. Gilbert was fined $100,000 by NBA Commissioner, David Stern. The commissioner said Gilbert's statements were "a little bit extreme." Hence, the call for the fine.
Although Stern congratulated James on his decision, he just wished it hadn't come in the form of "The Decision" (seen on ESPN). Stern also would have liked if James had made his decision earlier and hoped he would have had a conversation with the Cavaliers prior to the announcement, calling the advice he had received on the matter as being, poor - and that the "decision, was ill-conceived."
Lebron, let's stop turning professional sports into a circus. That's just what you and ESPN did. Shame on you and them for supporting such a ridiculous idea. You showed no self-respect, nor any respect to the fans or the NBA.